According to
 studies
, a driver's behavior changes according to prevailing weather conditions. The major reason behind these sudden behavioral changes is reduced visibility. To keep yourself, your passengers, and other drivers on the road safe, you need to ensure that your windshield is absolutely spotless and does not cause any distractions while you're driving. It's also important to keep in mind that having a clear windscreen improves driving quality. If there are stubborn stains and marks on your windshield, you should immediately get them cleaned up. Some of these marks are easy to clean and can be dealt with at home. However, if you have been facing this issue for a long time, it might be a great idea to visit a professional windshield repair and replacement services. These marks are usually the result of a mixture of water, acid rain, soap, and other mineral deposits. The following are some DIY methods through which you can remove these marks and stains easily.
Dilute It with Vinegar
Water spots are mostly alkaline in nature, and hence, can be eaten up by vinegar which is acidic. To do this, fill a spray bottle with diluted vinegar. The ratio of vinegar and water should be according to how hard the stains are.
Lemon Juice
Lemon juice is one of the best DIY cleaners for any kind of surface. Lemon has acidic properties, so just like vinegar, it can be used to clean stubborn stains. But keep in mind that fresh lemon juice will lead to better results as opposed to bottled lemon juice. You can either rub the lemon directly on the surface or spray it and wipe with a towel.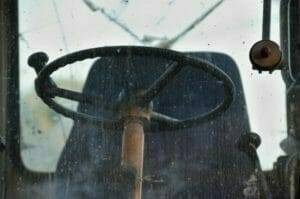 Toothpaste
Yes, you read that right; we're cleaning our car glass with the help of toothpaste. To clean watermarks, make a solution out of water and toothpaste. Water will make the mixture easier to spread, saving you a considerable amount of toothpaste. Apply the mixture to your windshield and let it sit for a while. You can then wash it off with water. To have a fine finish, use a normal glass cleaner to get rid of any residue that may be left behind. If these spots have been giving you a hard time, consider visiting us at Auto Glass San Antonio. We offer 24/7
auto glass replacement and repair services
 in San Antonio!
Get in touch
 with us to know more about our services!