Timing is that one thing that should always be carefully considered before you get behind the wheel every day. There are certain times of the day, days of the week, special occasions and weather conditions when you should really think before stepping out, especially in a state like Texas which
ranks 6th on the list
 for having the most accidents. Multiple factors come into play when determining instances when maximum crowds are observed.
Time
Rush hour traffic is the most dangerous and inconvenient time to drive. The most dangerous times to drive are between 4 and 7 pm followed by 7 and 9 pm, according to
information
 gathered by Fatality Analysis Reposting System. 6, 021 people have died during the 4-7 pm time slot. This shows just how deadly this time of the day is during the week.
Day
The level of danger also varies depending on the day of the week. For instance, Saturday is considered to be the most fatal day
according to the National Highway Traffic Safety Administration.
 The deadliest time is considered to be noon time on a Saturday, as it's a holiday and people are meeting out for lunch, which inevitably brings a lot of cars to the road. Some families run errands or head out at this time. Statistically, the safer days to drive would be Tuesdays and Wednesdays.
Month
August is known to be the worst month when it comes to driving. This is partly because the school is back on and everyone is rushing. The other reason is the season. Since it gets relaxing, people are more prone to negligence and distractions when behind the wheel. September is also pretty close up to August in terms of the number of casualties.
Holidays and Special Occasions
Driving should be specifically avoided during the holidays, especially during the
100 Deadliest Days
. They fall between the Labor Day and Memorial Day. This is because schools are off and so more people are on the roads and the traffic is also very unpredictable due to the varying rush hours. Fourth of July also falls within this slot.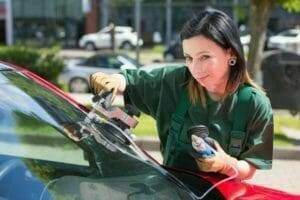 Taking your car out should
also be avoided on the Thanksgiving weekend due to the crowd on the road and the bad weather situation that is generally observed during that time.
Weather
Rain
 in San Antonio is rare but when it pours, it pours heavily. This makes the roads slippery and restricts visibility, both of which make it highly unsafe to drive. Speeding should be avoided in such cases and the amount of time spent out on the road should be restricted as much as possible as it becomes a safety hazard to do so. Despite all these warnings, driving is unavoidable at times. So if you get into a fender bender and need your windshield repaired or replaced,
contact us
 at 210-793-7115 and our professionals will handle the rest!