While the economy moves to driverless cars, a lot of people begin to think that it's the best time to sell their cars. As
Uber and Lyft are neck to neck with each other
 in providing only the best ride-hailing services, it might be more comfortable for you to use these services instead of riding in your own car.
Windshield damage is the most
common infliction that occurs to cars in the USA. If you're trying to sell your car for a good price, it might be a nice idea to do all kinds of repairs before putting it up for sale—especially if you have a
damaged or cracked windshield
. Following are the reasons and
benefits of getting your windshield
repaired before showing it to your prospective customers:
Windshields Are the First Thing Buyers Notice
The first impression is the last impression, right? As is apparent, your potential buyers notice
how well-maintained your car
is on the outside before they get around to looking at the mechanical components of the vehicle. You want to make sure that
your buyers take their time to look at the car
and do not turn away just after the first look. A damaged
windshield will play a huge role in decreasing the value of your
car—even when all the other components are in shape.
Sell Your Car Quickly
If you're looking to quickly sell
your car
, a damaged windshield will slow down the process. It's an indicator that there might be some other problems with your car. It would also make customers take a closer look at the specifications of the car and how well-maintained it is
from
the inside and how smooth does the engine work. In most cases, they'd want to take a test drive. This can slow down the progress in your car dealership. Even if you're trying to make a sale through an agent, the first
thing they'd recommend will be to fix and repair the broken windshield
.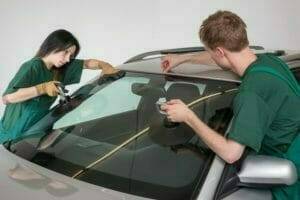 Obvious Damage Will Leave Room for Negotiations
You might be obsessed with maintaining the mechanical upkeep of the car, and you'd naturally want to sell it for the price it deserves to be sold for. But obvious
repairs in your car
will open room for negotiations, resulting in your buyers to negotiate a much lower price than you were expecting or deserve. To make
your car sell quickly with the price that it deserves, you need to invest in getting your windshield repaired and make
it look as well-maintained as possible.
Auto Glass San Antonio
 offers
windshield crack repair services
 in San Antonio at affordable prices. Get in touch with them today to find out more about their
24 hour glass replacement services
!