Windshields offer an array of protective and supportive qualities
to your vehicle and are critical to the safety of driver and passengers. Poor vehicle maintenance and unattended
repairs cause nearly 3000 car
accidents in the United States every year. Any structural damage to a vehicle can be potentially life-threatening. Driving in an unsafe vehicle not only
increases the risk
 of getting into an accident, but also increases the risk of serious and fatal injuries caused by accidents. If your
windshield is damaged
, and you're unable to figure out what type of damage it is and whether it warrants a replacement, let us start you off.
Categories of Windshield Damage
The two main categories of damage when it comes to windshields—and their causes—are:
Cracks: Pressure, changes in temperature, installation errors, and the low impact caused by stones or hail cause cracks
Chips: High impact causes a chipped windshield, which can occur from severe weather, snowstorms, or debris falling on the car etc.
With either, the size of the damage will determine if
you need a full replacement
. Here's
what you should consider
Size of the Damage
Small
chips and cracks are repairable
and should be handled by an expert rather than trying DIY methods. If the damage is extensive, repairs often only further it rather than fixing it fully. Get
your windshield replaced by a windshield repair
shop.
Intensity of the Damage
Superficial damage is repairable even if it's seemingly a lot of damage. If the damage hasn't extended to the middle layer of the auto glass and
your windshield repair expert has advised you against replacement
, get it repaired. But for damage going
all the way from the outside to the inside of the windshield
, replacement is the only option.
Position of the Damage
Any part of the
windshield that's
in unfit condition is potentially dangerous. Often, car owners neglect
cracks or chips that are extending to the sides of the windshield
as they are not in direct line of sight. But in reality, damage that extends to
the side weakens the structure of the entire windshield
. Also,
small damage like bull's eye cracks should be cause
for a replacement rather than repairs to minimize the risks of blurry vision or a faulty view.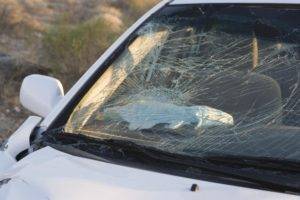 Keeping
your car's integrity is vital and you should
take it to a mechanic or a repair shop as soon as something is wrong. If your car's windows or windshields have any cracks or are chipped, we provide a range of
auto glass repairs
and
windshield repairs
 at our repair shop—Auto Glass in San Antonio. Visit us at Broadway Street or checkout our website
for various windshield repair services
we offer. You can also get a free estimate for the damages your car has by
filling out this simple form
.