The glass
parts in cars aren't just there for aesthetics; they also provide support to the structure of the car and protect the driver and passengers. To ensure that your
auto glass
lasts long, you need to maintain it by addressing minor repairs as soon as you spot them. This is why we have
auto glass repair services
! Whether it's years of scratches on the windshield, a broken rear windshield or even a crack in your
auto glass that you need fixed—auto glass repair services
can help. What's even better is that, you no longer need to drive down to the glass repair garage, since many companies now offer
mobile auto glass repair services
. Below we will discuss the
benefits of mobile auto
glass repair services:
Convenience
Gone are
the days when you had to drive far away to a garage to have your windshield
replaced; modern mobile auto glass repair services come to your desired location at a time that convenient for you. The technicians come with all the tools and replacement
auto glass
. In most cases, the repair/replacement is completed within 30 minutes.
What's even better is that mobile auto glass repair
services are available 7 days a week for scheduled appointments.
Affordability
Most auto insurance policies cover up to three
windshield repairs every year and
more often than not, the deductibles are waived. If you choose an experienced team of
auto glass
technicians like ours, we'll make the sure our services fall within your budget. We only suggest
windshield replacements
in cases where they are absolutely necessary. As for repairs; we'll be done in 15 minutes
and your
coverage will take care of the costs.
Dynamic
Mobile auto glass repair services are not only limited to cars
and can be availed for a range of different vehicles including trucks and RVs. In order to operate these massive vehicles safely, it is
important for you to keep their windshields and other auto glass
components in the best shape.
Maintains market value
The auto glass in your
car isn't all about
safety; it also plays a key role in determining your car's resale value. If you ever plan on trading or selling your vehicle in the future, a well-maintained
windshield will only increase
its market value. A mobile auto glass repair service will restore your windshield to its original condition ensuring you get the right
market value
!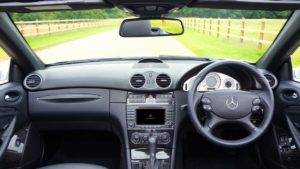 Auto Glass in San Antonio
 is the most efficient mobile windshield repair and replacement service, with over 30 years of experience. Our licensed and trained
repair technicians fix windshield
cracks in a timely manner. We also offer a
24-hour glass replacement service
. To book, call now at
(210) 793-7115
!